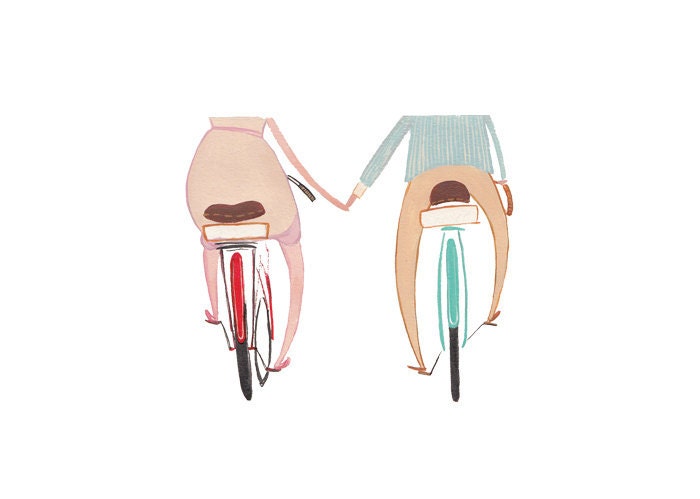 thank goodness it's friday! i've been excited for this day all week, we're going bike shopping as an early birthday present for my husband. i can't wait to ride around town as a little family of three. my son and i go almost every day, it's so calming for him and is my favorite form of exercise. plus, flowers are starting to pop up all over town, so the sights and smells are wonderful.
here's some fun things i've found this week:
i would love to hang this by my door, a sweet
little reminder
before i head out each day.
a pretty
little teacup.
elvis playing football
.
oh, that
floor
!
this is a pretty
bike basket
(i have bikes on the brain)
this
looks refreshing, delicious, and quite pretty, too.
that lovely bike print is from
this etsy shop
.
have a wonderful weekend!
xo