I'm kind of obsessed with paper flowers lately. I think it's partly thanks to
West Elm's gorgeous line
and partly because they are easy to make but look so good. There's just something fun and whimsical about a paper flower. I can't get enough!
A few weeks ago I spent a few hours doing some research and making some flowers of my own. It was like therapy, I tell you! I wired some to my
homemade boxwood wreath,
and stuck a few others in little bud vases around the house. They are so fun, and several friends have been surprised when they get up close and see they aren't real. I'm dying for an excuse to make some huge ones, and I think the smaller flowers would be lovely strung together to make a garland. And wouldn't they look lovely atop a cake? I'm telling you, I'm obsessed!
I was going to do a tutorial on how to make a few flowers, but really these ladies do it better than I could, so here are a few links that I found that I really liked: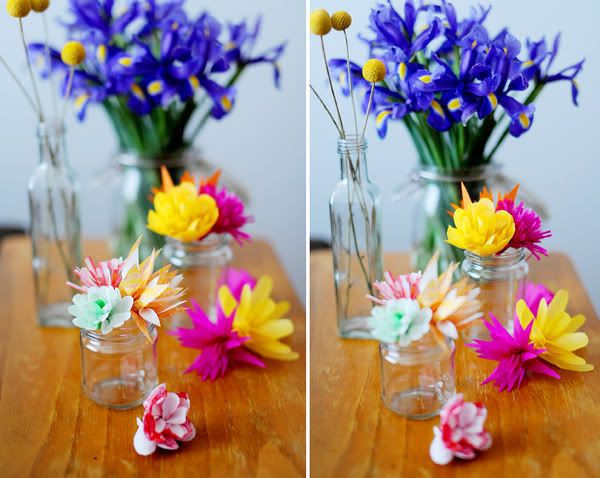 If you make some send me some links or pictures, I would love to see how you guys put paper flowers to use!